Do It Yourself & Don't Be Left In The Dust! Buy Our 12 Month Motorcycle Maintenance Video DVD at the Fall 2009 price of $14.95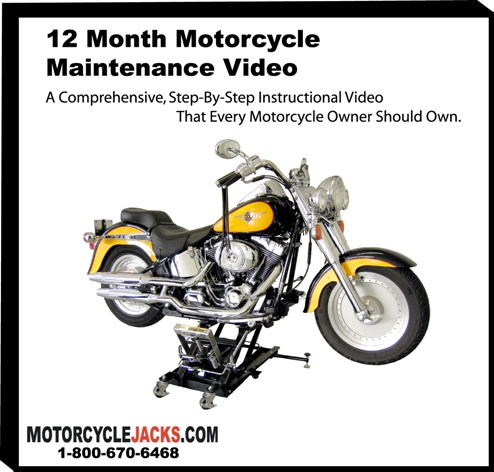 Watch and listen while a certified mechanic with over 20 years experience demonstrates the full range of a 12 month service. He answers questions and reveals tricks of the trade with close up shots and easy to understand dialogue. Sit back, relax and learn how to:
Remove Battery
Drain and Refill Primary Oil
Check and Adjust Primary Chain
Lube and Adjust Clutch and Cable
Change Engine Oil and Filter
Drain and Refill Transmission Oil
Check and Adjust Belt Tension
Check Electrical System
Check & Adjust Critical Fasteners
and Much More.
The Limited Time Internet Special Price on this unique video DVD is only $14.95 plus shipping.
Take advantage and order yours right NOW because this promotion will end without notice!!